First of all I want to say Happy Father's Day to my daddy! Love you! Hope you have a wonderful day on the golf course! Second, Happy Father's Day to my fabulous husband and father to my two rascals! The only thing better than having you as my husband is our boys having you as their dad! I am so blessed! I will never forget the day we become parents for the first time. It was a very hard labor for me and by the time he got here I was just glad he was okay, healthy and it was over. Than I look up at you and see tears running down your face as you are staring at our new son and it just changes something in me. That saying "I never knew how much I loved your daddy until I saw how much he loved you" is so true! In that moment I knew I had nothing to worry about that you would love, protect and defend him just like you do me--we were a family!
Two and half years later while living in Seattle, Washington we were blessed with another sweet boy. Well, he started out sweet, but he can be quite rotten when he wants to! haha! He can't help it it runs in the family and we love him no matter what!
There is a song by the
Avett Brothers
that I absolutely love. It's a song about FAMILY. It's called "Murder In The City"--don't let the title throw you off. The song is about family, which brother is better, which got away with more, how proud the dad was of his boys and how there is nothing worth sharing like the love that let us share our name. Go to
youtube
and listen to the song when you are done here.
The boys and I know how stressful Kevin's job can be and how some days are really difficult and he feels like the weight of the world is on him. Most days he can't wait to leave and get home to us. We are lucky because Kevin does look forward to coming straight home to us-- his family. So we decided to do something for him that lets him know how much we love him ALL THE TIME! We really had a fun time making this, putting it together and surprising him at work with it! On Friday we met Kev for lunch at Logan's and gave him his gift so he could hang it in his office. Now he can look up anytime and know how much the three of us love him...
Go hug your dad's, let them know how much you love them and how grateful you are for all the do for you!
Happy Fathers Day!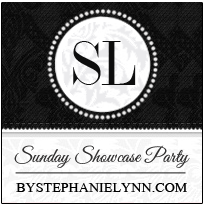 Kelly Bea